Fostering an accessible and inclusive environment at the EGU General Assembly
The EGU is committed to providing a safe, open, accessible, and respectful environment at its annual General Assembly. Our communications and approach are non-judgmental, non-biased, and inclusive. In turn, the EGU expects meeting attendees to exhibit professional and respectful conduct at all times. We require that all meeting participants accept and follow both EGU's Code of Conduct and the EGU General Assembly rules of conduct.
At its General Assembly the EGU strives to have diversity among conveners, attendees, organizers, and presenters, including with respect to career stage, gender, geographical origin, and scientific approaches. We encourage conveners and programme committee officers to keep this approach in mind while conducting all EGU activities.
This webpage details actions that the EGU has undertaken to facilitate an accessible and inclusive conference where every individual feels welcome. We encourage all participants to read this page and to help whenever appropriate.
Should you observe violations against these rules, please contact the vEGU21 person of trust (links available from the entrance hall and the information desks in all other virtual rooms and floors) and/or send an email to conduct@egu.eu. Messages to this address are treated confidentially.
Communications
Accessibility at vEGU21
Visual accessibility
Audio accessibility
Step 1: enable Chrome browser captions by clicking on the browser settings.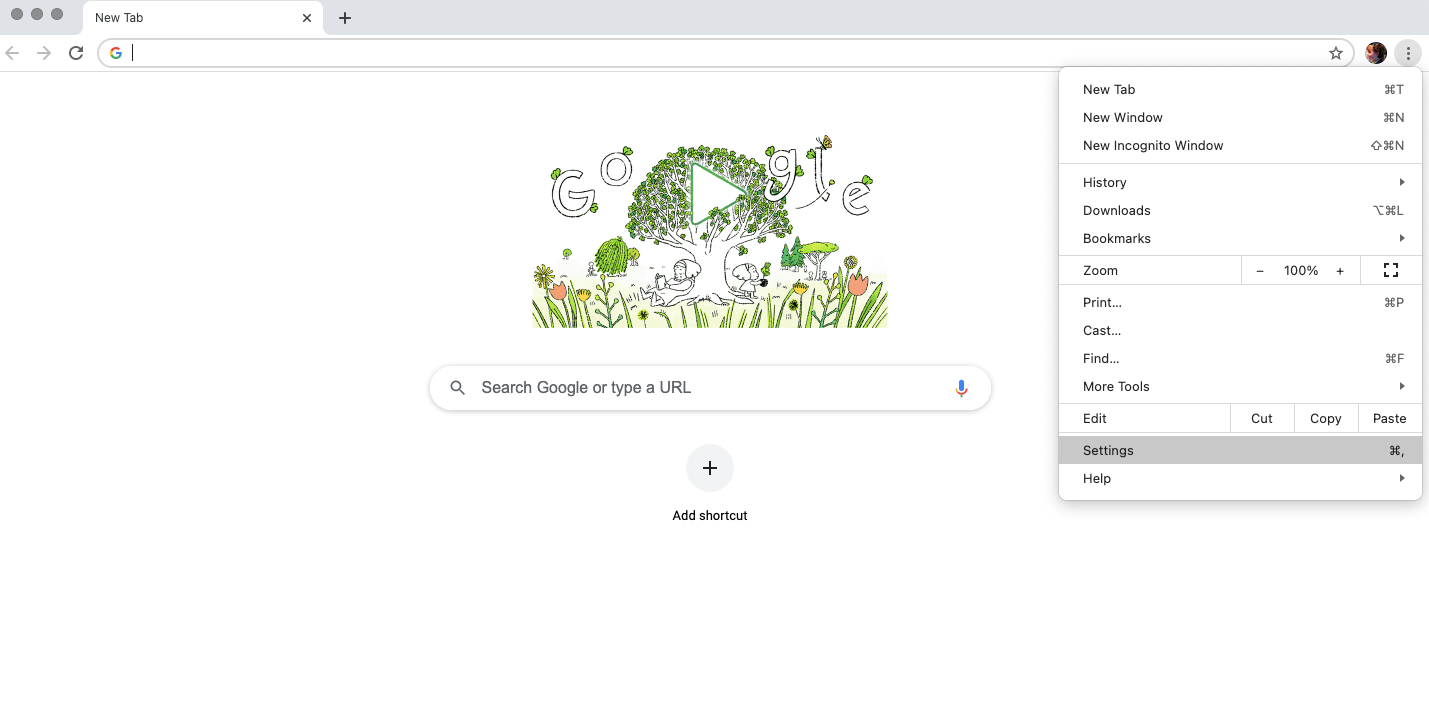 Step 2: open the advanced settings in the new window, and navigate to 'Accessibility'. You will see the option to turn on browser settings at the top of the Accessibility options.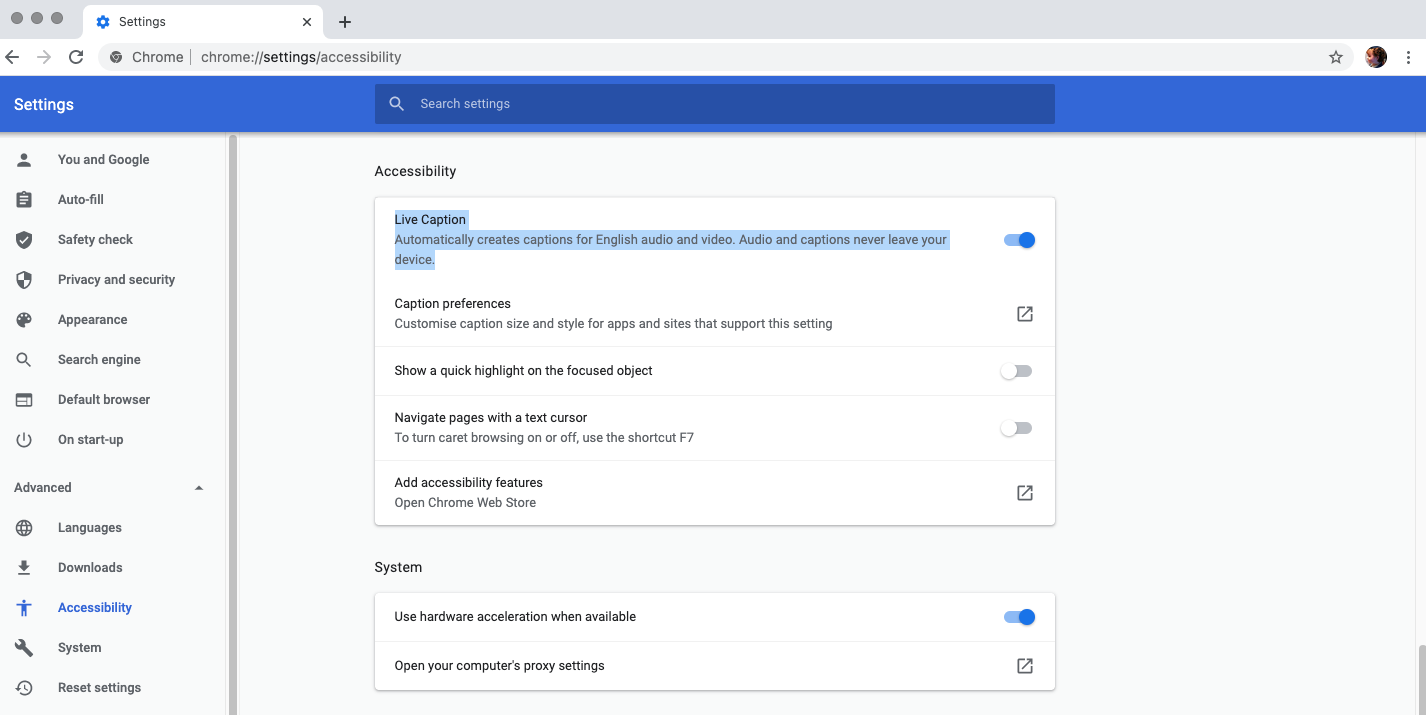 Step 3: to start in browser captions, click on the caption icon on the right of the address bar when you have a window with a video playing in it. You can then turn on the captions.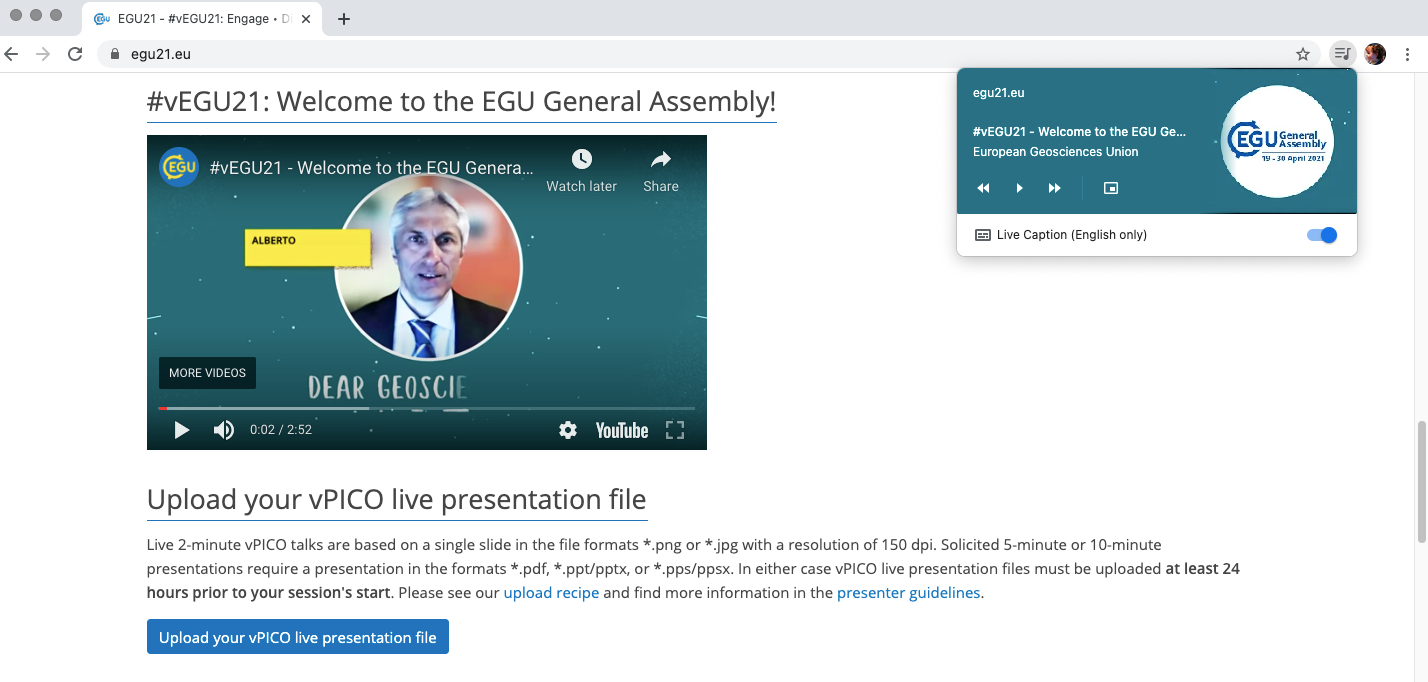 Step 4: captions appear in the front of the browser, at the bottom, as shown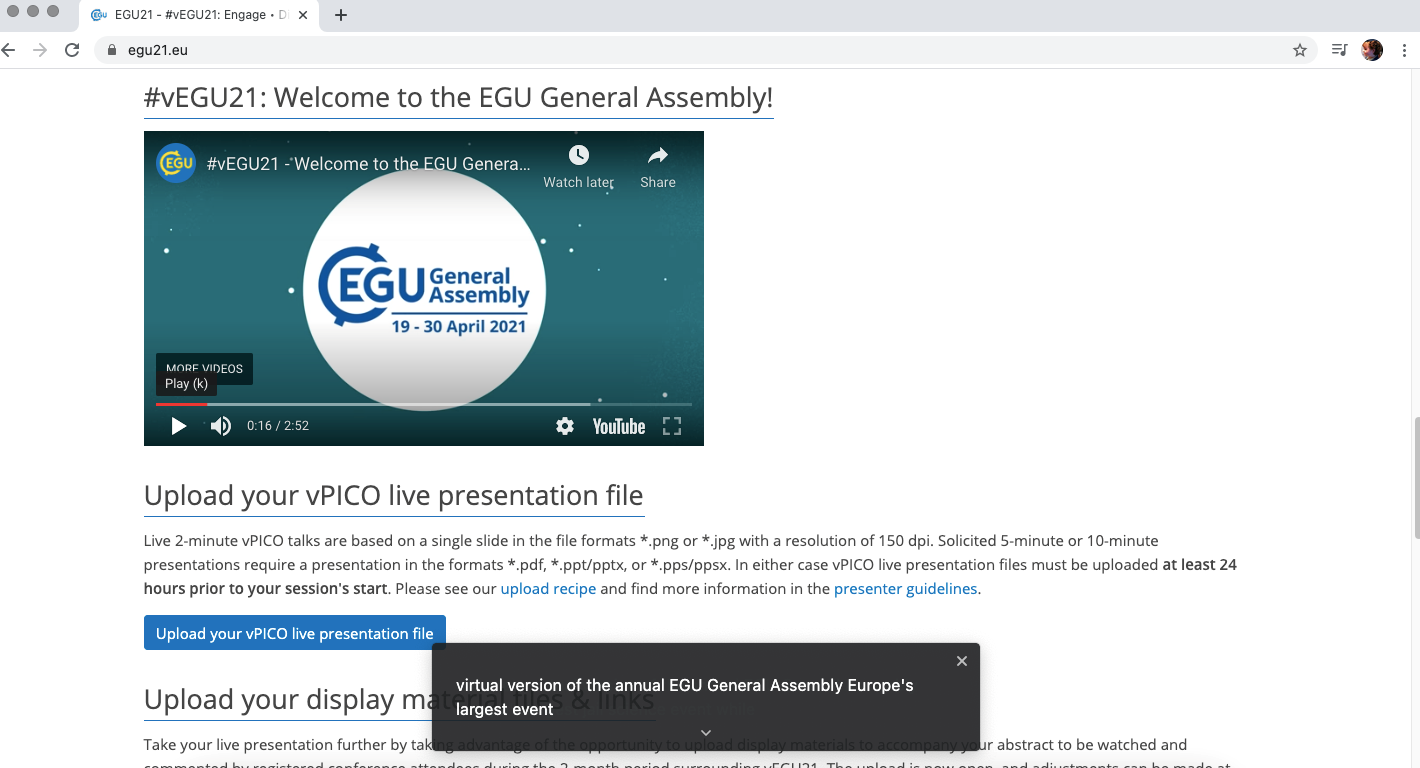 Well-being
We acknowledge how tiring it can be to attend a digital conference, so we hope you will be able to be kind to yourself in late April and, where possible, focus only on attending vEGU21 – just as you would if you were attending in Vienna. And yes, that also includes taking some time out to explore and go for walks, talk with friends and colleagues, and enjoy the vEGU21 platform's quiet room.
Here are a few more tips for making an online conference easier:
Equality, diversity and inclusion events at vEGU21
The EGU recognizes the importance of equality, diversity, and inclusion as a crucial foundation for scientific research to address fundamental scientific questions and societally relevant environmental challenges. The increasing diversity of our membership in all its facets fosters collaborative research and discovery that benefits humanity and our planet.
To help ensure equitable treatment for everyone in our community, the EGU's Equality, Diversity and Inclusion (EDI) Working Group has organized a number of sessions, Short Courses, and other events during vEGU21.
These include:
Feedback
The EGU welcomes feedback and suggestions about how to further improve accessibility and inclusiveness at the General Assembly. You can provide direct feedback through the annual General Assembly Survey.